Tolerance & mutual respect are identity of an educated society: Dr Hassan Mohi-ud-Din Qadri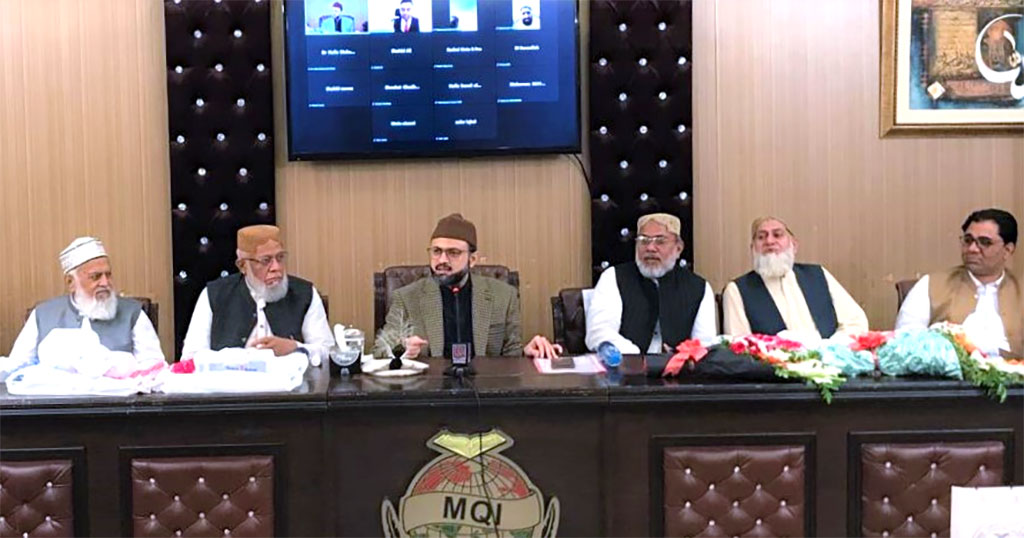 Chairman MQI Supreme Council Dr Hassan Mohi-ud-Din Qadri has said that the values of mutual respect, tolerance, moderation, balance and the rule of law are the identity of an educated society. He said that a house is a unit of society, adding that when every household becomes the hub of knowledge and plays its part in promoting it, it leads to the formation of an educated society. He said for society to become economically prosperity, its basis needs to be laid on the touchstone of knowledge. "I call upon all people to come forward and play their role in the building of a moderate, knowledge-friendly and economically prosperous society," he said.
Dr Hassan Mohi-ud-Din Qadri made these remarks while delivering a lecture to the scholars, graduates of Minhaj University Lahore (Session 2002-2009) and the professionals belonging to the various walks of life.
Chairman MQI Supreme Council said that MQI is a global movement dedicated to the mission of promoting Islamic message of peace, love, harmony and interfaith dialogue. He said that Shaykh-ul-Islam Dr Muhammad Tahir-ul-Qadri has focused on the propagation of knowledge and enlightenment and fostered the culture of research and innovation in knowledge creation for the purpose of bringing about unity in Muslim community. He said Minhajians are the heirs to the peaceful teachings and traditions of Shaykh-ul-Islam and asked them to stay in close touch with the central secretariat.
The intellectual gathering was arranged by Hafiz Khurram Shahzad, deputy director Foreign Affairs, MQI. The participants of the sitting congratulated Shaykh-ul-Islam on completing the translation of the Holy Quran in English and termed it as unique scholarly effort of religious service in the Western world.
Prof Muhammad Nawaz Zafar, Mufti Abdul Qayyum Khan Hazarvi, Dr Mumtaz-ul-Hassan Barvi, Muhammad Abbas Naqshbandi, Prof Shabbir Ahmad Jami, Allama Ahsan Owais, Mahmood Raza Tahiri, Jawwad Hamid, Shahzad Rasool, Waseem Afzal, and Shakeel Ahmad Tahir were also present on the occasion.