Dr. Hassan Mohi-ud-Din Qadri asks youth to dedicate themselves to acquisition of knowledge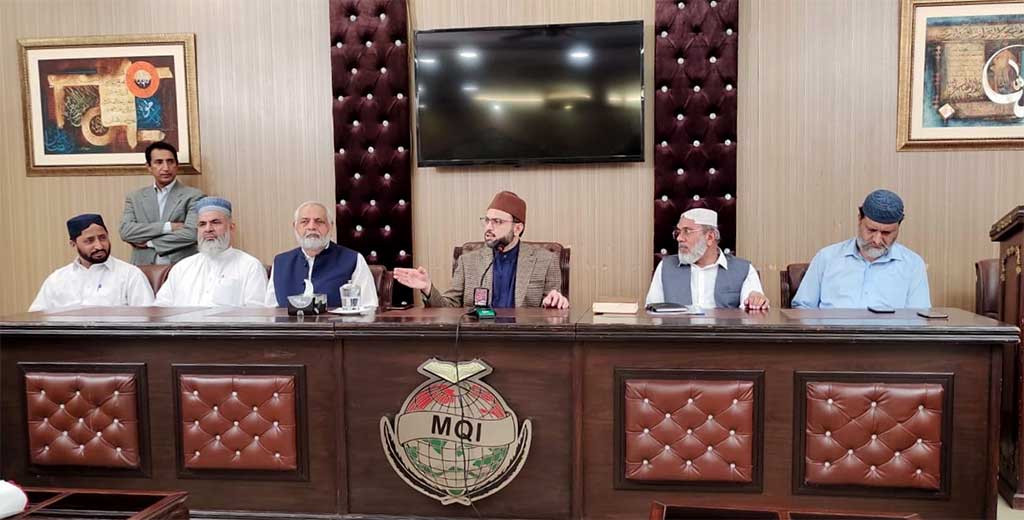 Dr. Hassan Mohi-ud-Din Qadri, Chairman MQI Supreme Council, addressed an intellectual gathering of the students belonging to College of Shariah and Islamic Sciences (COSIS).
In his speech, Dr. Hassan Mohi-ud-Din Qadri said that the students should value time and dedicate every moment of their student days towards acquisition of knowledge. He said that they should determine the aims and objectives of their life and then work hard, day in and day out, to achieve those objectives. He made it clear there can be no success without putting in hard work.
Chairman Supreme Council said that they should make our life pious, be regular in the performance of worship, adding that the students and the youth are the future of the country. He said they should make the recitation of the Holy Quran the daily routine of their life. He advised the students to always remain relentless in pursuing productive knowledge, stating that productive knowledge is a great blessing of Allah Almighty.
Dr. Hassan Mohi-ud-Din Qadri said that Islam is a religion that promotes equality and no one has any preference over the other. He, however, added in the same breath that those who know and those who don't cannot be equal. He advised the students to make a mark in life on the basis of their knowledge and piety. He said that the youths have a great role to play in the progress and development of the nation. He said that if the youths are book-friendly, then the culture of civilization dialogue and argument becomes rampant. He said that in such a scenario, space for listening to and understanding each other increases leading to greater social harmony.
Dr. Hassan Mohi-ud-Din Qadri asked the students to strengthen their bond with the books, stating that the books feed the mind, remove the darkness of ignorance and enlighten the readers about the world they live in. He also listened to the problems of the students and gave directions on the occasion.
Dr. Mumtaz-ul-Hassan Barvi, Dr. Muhammad Akram Rana, Dr. Masood Ahmad Mujahid, Mohammad Mohib Ullah Azhar, Sabir Hussain Naqashbandi, and Muhammad Sohail Qadri were among the attendees.